Past is the building material of the future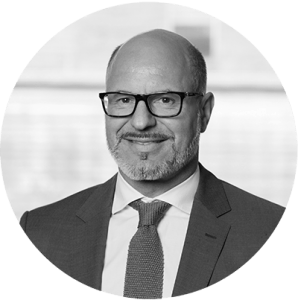 Tradition with wood. Experience passed on, and knowledge that evolved.

Christof Weissenseer, CEO Weissenseer
Knowledge and experience characterize the history of Weissenseer. Since its founding in the 1930s by the grandfather of the current owner and managing director, the company has been working on the building material wood. At the beginning, classical carpentry constructions were still in focus, later the element construction for wooden houses and multi-storey timber construction came into focus.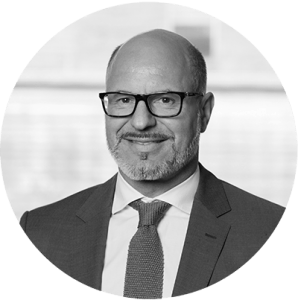 Compact, sustainable and efficient – the WCB Factory

Christof Weissenseer, CEO Weissenseer
The WCB-Factory – Weissenseer Compact Building-Factory – is a highly compact, efficiency-optimized factory in which highly energy-efficient buildings and building skins (Smart Skins) are modularly manufactured in the smallest of spaces. Intensive research into the development of innovative manufacturing solutions in connection with the building material wood was the key to this novelty.
A consistently sustainable concept that is attracting worldwide attention. Demand increases sharply as the WCB factory can be used anywhere in the world, regionally and directly on site. This enables forward-looking partnerships and new business models.
The construction allows a thermal bridge-free assembly of the prefabricated elements on the site. An insulating layer integrated in the wooden construction allows smaller wall thicknesses than comparable solid walls, thus more effective area with the same external dimensions. Cool in summer, warm in winter – the right climate for every season.
Due to the uniform surface temperature of the enclosing components, a controlled exchange of air and a permanent removal of moisture and odors, buildings in the passive house standard offer unsurpassed comfort. Not only allergy sufferers appreciate the low-dust, condensate, mildew and pollen-free air.
The modular design of Weissenseer buildings and "Intelligent Skins" enables maximum prefabrication in the WCB factory with proven quality. On site, only the joining of the elements takes place. As a result, the shortest possible construction times and the highest punctuality are realized.
Passive houses are designed for a particularly low primary energy requirement. The use of wood as a building material also enables a sustainable circular economy in the sense of the Cradle to Cradle philosophy. A big step towards a waste-free economy using health-promoting and environmentally friendly substances.
Specializing in timber construction for around 90 years, Weissenseer is one of the innovation drivers in passive house construction with proactive research and development. With projects such as the World Champion House 'LISI' or the floating 'Autarc Home', the company has caused a worldwide sensation.
Energy efficiency and ecological aspects are becoming more and more important in buildings – as legislators see it. From 2020, the energy standard of almost zero energy buildings will be mandatory for all new buildings in Europe. Requirements that Weissenseer has long since fulfilled with its innovative timber construction solutions.
You have questions or want to build your own dream house?
We are happy to answer your questions and to advise you!