Industry customers rely on Weissenseer
From the construction of new facilities to the renovation of existing buildings, Weissenseer's "intelligent skins" show their strengths. The new external skin can stand alone or cover existing buildings, forming the foundation for an energy-positive structure.
This makes it possible to create a comfortable climate inside the building, even without cost-intensive, energy-positive measures (solar panels, geothermal heat, cooling fountains, etc. ) – and to do so with minimum energy expenditure. The construction costs remain within limits because the construction costs per cubic metre of converted space are comparable with conventional construction methods. The industrial use of "intelligent skins" therefore pays for itself quickly.
Developers build with Weissenseer
Weissenseer creates sustainable, tailored building solutions with modular wood construction. The entire planning can also be taken over if the customer requests. The highly flexible production of the modules also makes it possible to set up cost-effective production planning on the basis of an existing concept. With this route, the developer supports the end customer, and Weissenseer is one of several contractors involved in the execution.
For the developer, this means high-quality design of innovative prefabricated, wood building components as well as the highest degree of efficiency and cost-effectiveness during the construction of the building. The modules are prefabricated and delivered to the site – so drying times are eliminated. And despite thinner wall thicknesses – which allow for maximum gains in usable area – the focus is clearly on the highest possible energy efficiency during later use of the building. It's a win-win for developers, their customers and the environment.
Institutions build and renovate with Weissenseer
Wood as a building material shows what it can do in the construction and renovation of large-scale office and administrative buildings, schools, kindergartens and other care facilities. It fulfils all legal requirements, meets the most stringent environmental requirements, provides comfort and, thanks to its structural properties, allows for innovative lightweight constructions.
For example, Weissenseer's "intelligent skins" can cover existing buildings and form the foundation for an energy-positive structure. And the buildings can be used during the renovation process. Whether it's a new structure or a renovation – the modular design of the "intelligent skins" allows for significantly optimised time and efficiency planning. This is just as interesting from a business point of view as the nearly complete savings on heating and cooling during operation, which is possible while still maintaining an optimally comfortable climate.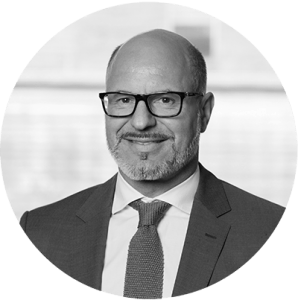 "The sky is the limit." Thus, everything that is imaginable is also feasible.

Christof Weissenseer, CEO Weissenseer
Thanks to modern manufacturing methods and the joining technology developed by Weissenseer, wood also opens up new possibilities for multi-storey residential buildings today. As a result of years of research, Weissenseer provides tailored, prefabricated modules from the WCB Factory, which are assembled without thermal bridging at the construction site. This saves valuable time and opens up gains in usable surface area through smaller wall thicknesses.
Building section
"

intelligent skin

"
Building shell with added value
"With an eye toward the future, we have created and further developed a shell, a skin, for buildings, which meets the requirements for a highly insulated structure without prejudicing the options for architecture or surface coatings", said Christof Weissenseer CEO and owner of Weissenseer.
Beautiful, functional, easy to set up and ecologically sensible – these are just some of the requirements for building modernisation. Weissenseer fully meets these wishes with its "intelligent skin" brand. The passive wood shell can be manufactured separately from the rest of the building – which creates exciting possibilities for sustainable renovations. The diagram below shows how this works in practice. Turn the old into something new – not only visually but thermally.
Building section
"

intelligent skin

"

Renovations
You have questions or want to build your own dream house?
We are happy to answer your questions and to advise you!